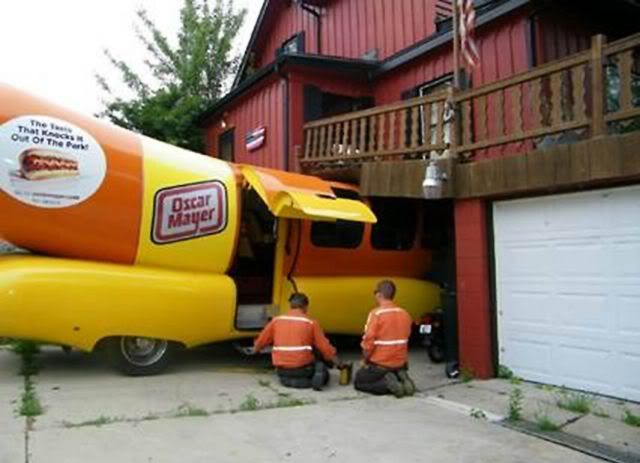 The driver of one of the six Wienermobiles crashed into a house in Racine, WI Friday morning. She was apparently trying to turn around in the driveway and thought she had it in reverse when it was still in drive. Nobody was home at the time.
Read the entire story here.
I'm not sure how you can crash that far into a garage when you are trying to back up. How fast do you need to go? She must have really put some mustard on that. I bet she just got grilled by her boss. That's a call I wouldn't relish.
For the record, we saw the Wienermobile earlier this month stuck in traffic on Highway 10 near Hawley, MN.